#SaveGenderMuseum campaign led to the creation of the videogame. The purpose was to invent a Gendermuseum virtual and interactive version, which allows everyone to connect to it with a mobile device or computer. 
Illustrations for the video game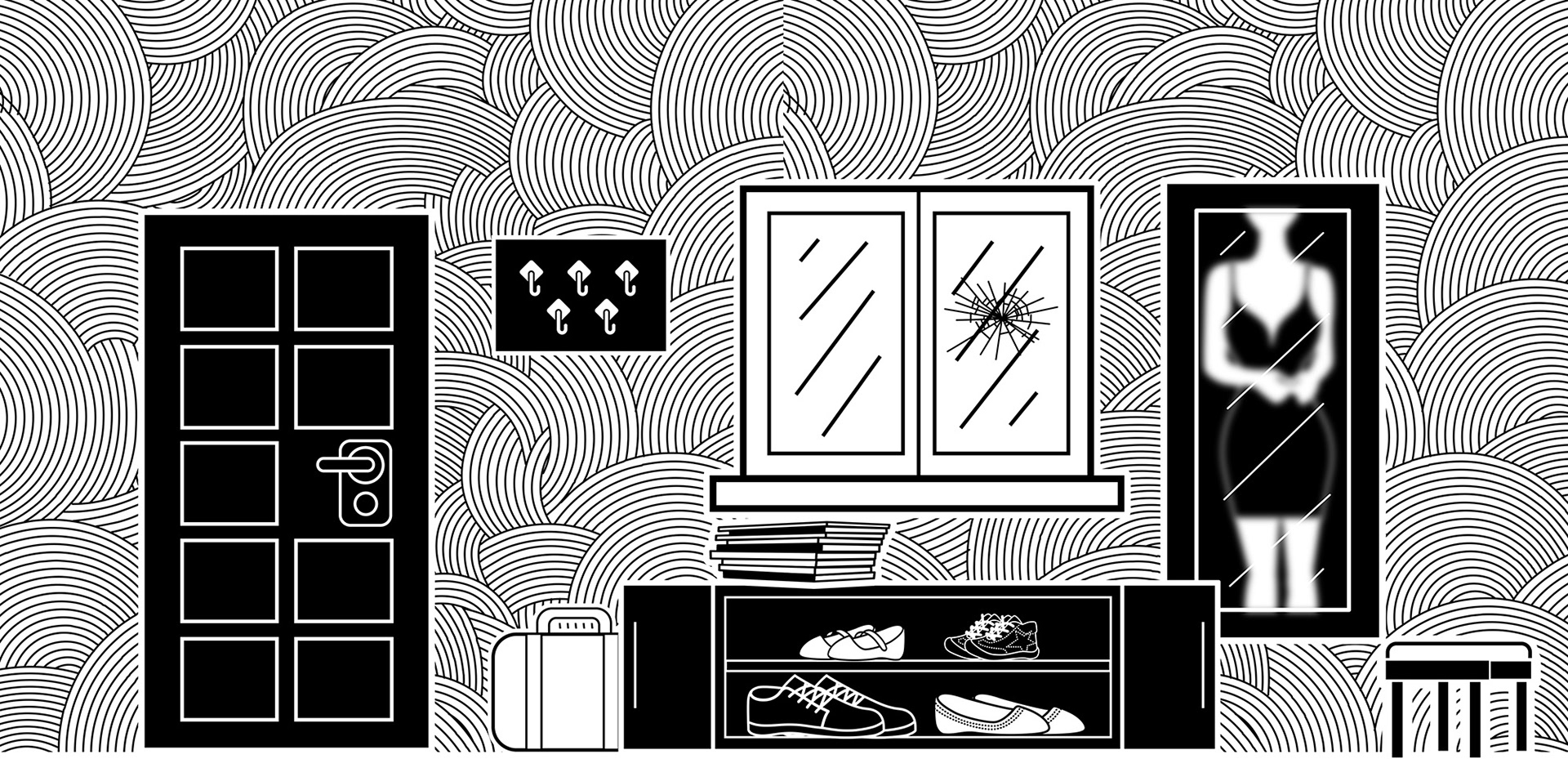 ​​​​​​​
The game development began, when Daniel Sánchez, the CEO of videogame company GammeraNest, was connected to #SaveGenderMuseum founded by researcher and art specialist María Sánchez. They decided to create a new product, which was called to support Gendermuseum's work to bring gender culture closer to society, empower women and defend women in a world where we still fighting for equality.
The Artistic Vision: Black, White, and Minimalistic
As a designer and activist in Gendermuseum I was invited to process of the game development. I was working on the illustration process for VONA / SHE as an illustrator. There were over 50 graphic elements and 7 scenes made for this project.
I was offered to do it in white and black minimalistic flat illustration style. It is easy to produce, and the style is recognisable because of Gendermuseum's exhibition posters. Black and white lines refers to engravings and history itself. So when we chose this graphic appearance it was always going to be connected to Gendermuseum.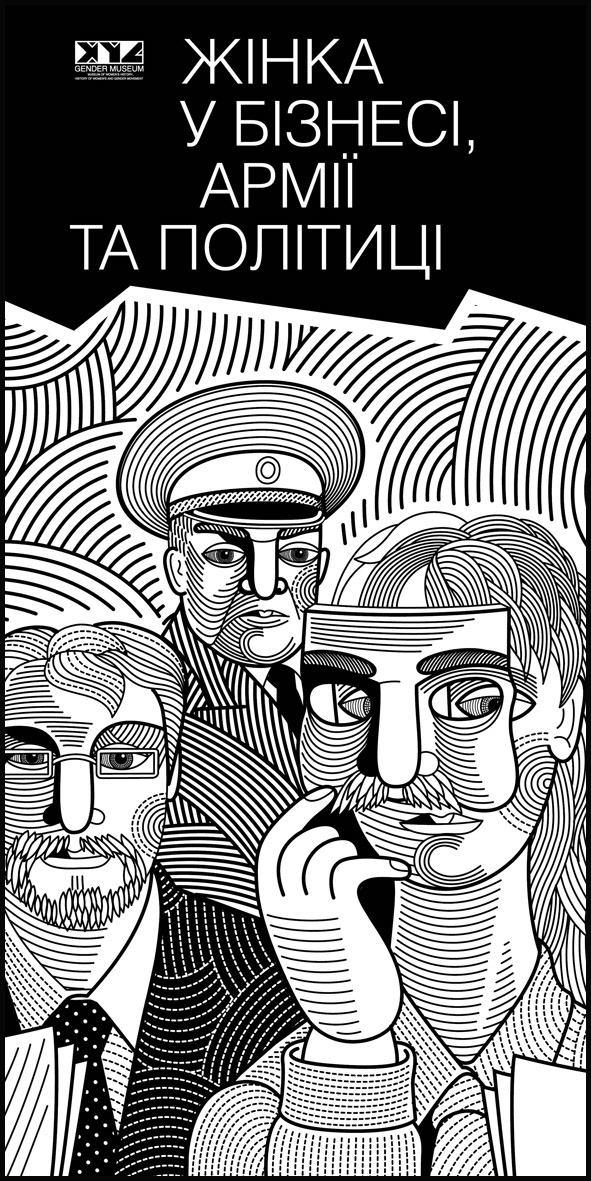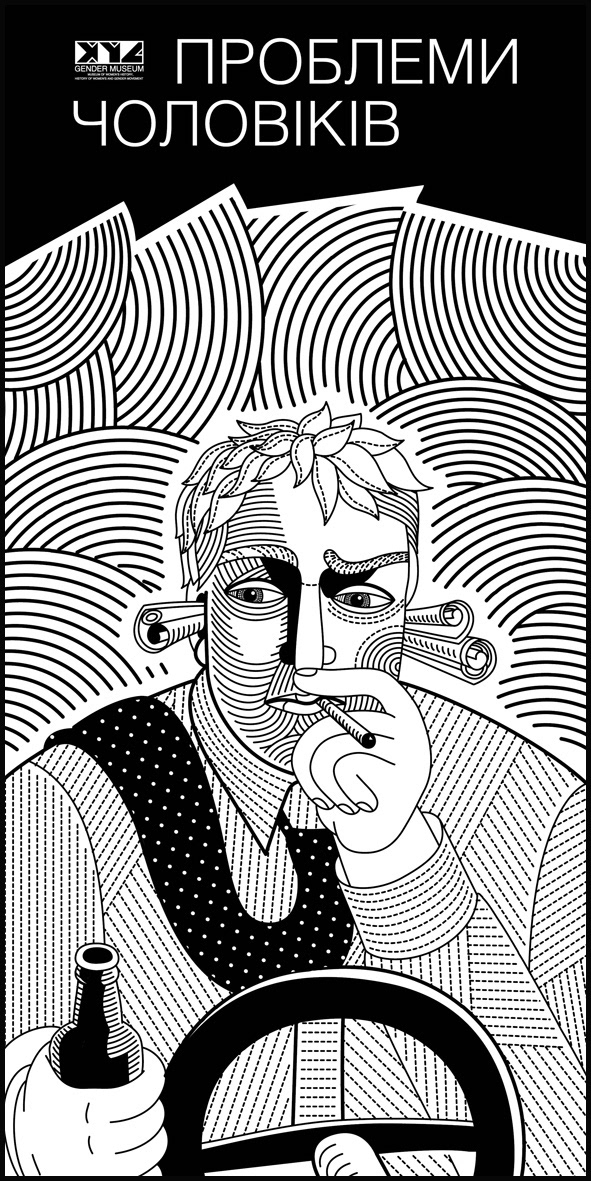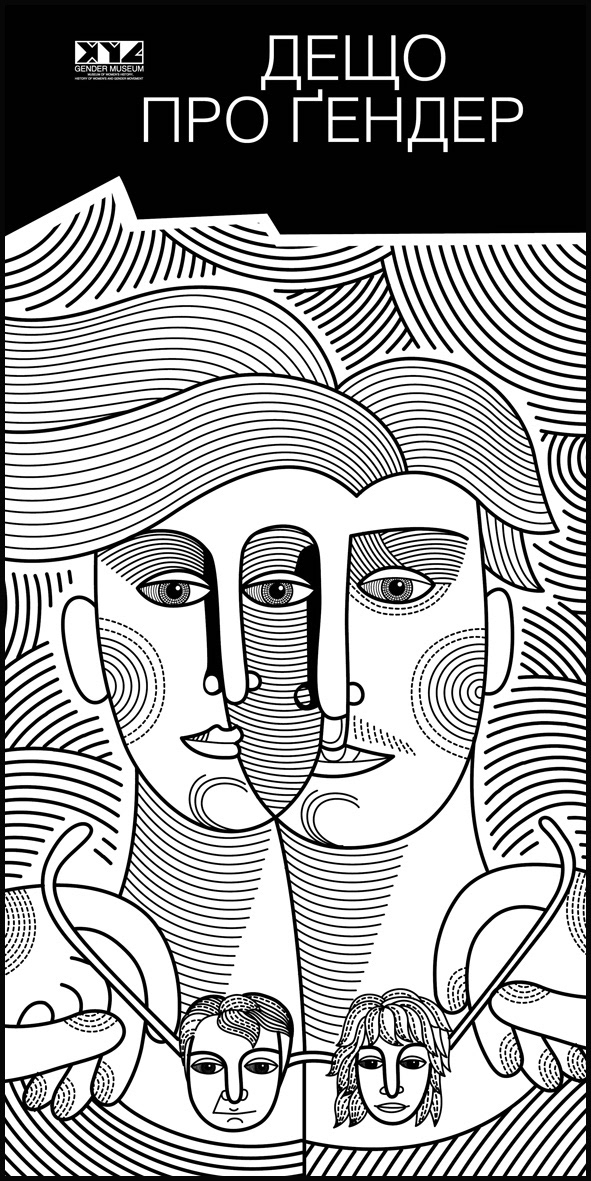 Black and white poster series for first Gendermuseum exhibitions made by Mariya Chorna in 2010. Click on each poster to see the full image size.
Ukrainian-Spanish collaboration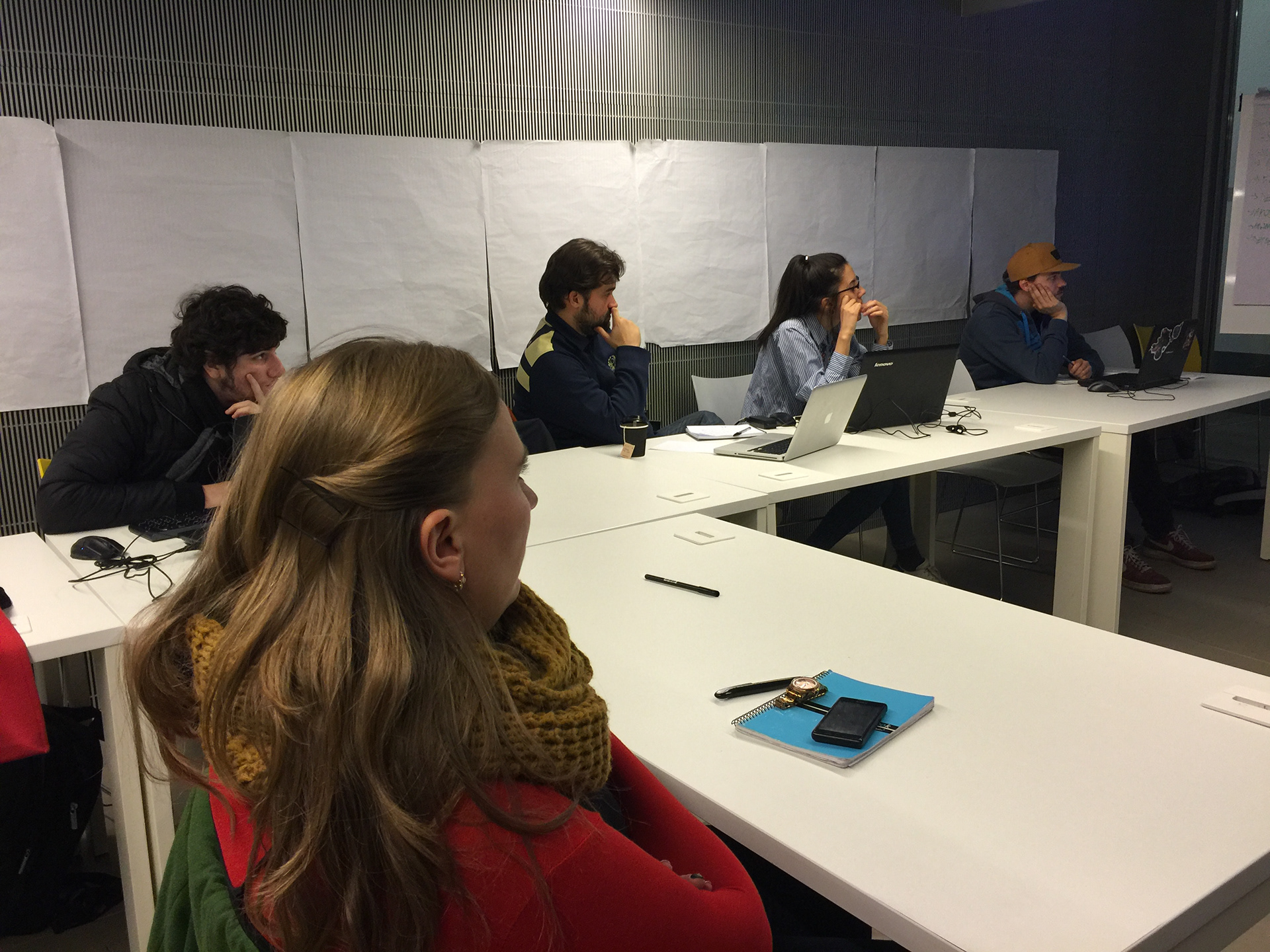 The developing of the video game idea. Photos by Maria Sanches
The plot of the game has been developed by two groups of people, from Kharkiv and Madrid. Maria created an open call on social networks to invite people for taking part in the development process. Almost thirty people became the members of this collective international team. After a brainstorming process, documentation work and reflections with the usage of digital tools and online communication platforms the game idea came out.
As an artist and designer I was working directly with Maria and Daniel. From them I received all the tasks about objects which are going to appear in the game.
VONA is a very simple 'click & collect' adventure game that recreates the daily life of a Ukrainian housewife from the moment she wakes up. Each day she can carry out the tasks she has assimilated into her routine (waking up, preparing breakfast, getting the children ready for school...) or modify these tasks, revealing herself in a certain way to what is expected from her. When she manages to break out of her routine, she will discover new objects, references, and influences that will help her to develop through the rooms she passes through, discovering the secret conduit that takes her directly to the Gender Museum, where she will find the most significant pieces in the museum's collection.
Screenshots from the game of VONA / SHE. 
Click on each poster to see the full image size.
Daniel Sanchez:

The aim is to spread awareness of the existence of the museum and the work it does both inside and outside its country (something that, unfortunately, is even more necessary now because many of these women, with their families, had to flee Ukraine). But, above all, to send a message to the women of the world and to make them aware of their situation, if not of equality, then to realize that it is not fair and no one has determined that, because of your gender, you are less than someone else. In the game, living the life of this woman protagonist, in days that are repeated day after day, makes us aware of this situation as we live it in our own flesh whether you are a man, a woman, or any other type of gender. This is our objective: to awaken consciences.
Maria Sanchez:

As Daniel says, raising awareness is the basis of the message. When we started the video game, the conflict was already latent but it wasn't in the news. After all these years with an open front, compromised borders, and people suffering, finally, the international media have echoed it. Personally, I think that at this point we need to do more than just raise awareness: we need to react. And hopefully, VONA/SHE will help to empower women, starting with gestures such as the distribution and execution of household chores. It seems unbelievable that we are still demanding the same message that our previous generations have already defended.
It was a new experience to be a part of the development team with my art skills. It was exciting to see the final version of the game. This project took me to new experiences beyond just illustrations, when my pictures start to interact with players.
​​​​​​​
The video game could the way to promote such projects as Gendermuseum or any social idea in the gameplay.  o promote such social projects like Gendermuseum interactive ways to involve the audience could be used.
Developing the game or other interactive product we must to take in accout the target audience and learn the cultural background. Before the developing it is good to make some research and ask potential users about a product idea.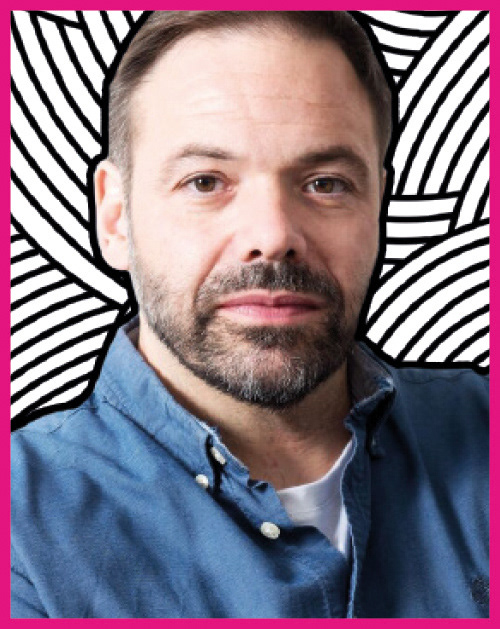 Project team (from left to right): Tetiana Isaieva, the founder of Gendermuseum; María Sánchez, the feminist researcher; Daniel Sánchez, the CEO of videogames development company GammeraNest; Mariya Chorna, the illustrator; Kateryna Palanska, 
the translator; Olga Varfolomeyeva, the music composer
Thank you for your message, I will contact you soon!